2-DAY PALETTE IMMERSION – INTERMEDIATE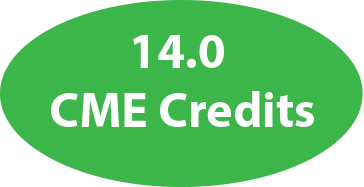 Program Description:
A comprehensive, 2-day program featuring two anatomy labs, a variety of hands-on workshops, and a menu of relevant and practical electives to enrich your learning experience.
7:30 am – 8:30 am
Registration and Breakfast
8:30 am – 8:45 am
Welcome and Program Overview
8:45 am – 9:10 am
Aging, Harmony, and Beauty: Why We Do What We Do
9:10 am – 11:45 am

Cadaver Lab #1
In-Depth Anatomical Study and Interactive Discussion of the Upper and Mid Face With Integrated Live Injection Demonstrations

11:45 am – 12:15 pm
Anatomy, Technology, and Artistry:
The Where and Why of Product Selection
12:15 pm – 1:00 pm
Lunch
1:00 pm – 2:00 pm
Elective #1
2:00 pm – 5:00 pm

Parallel Session #1 – Hands-On Workshops
Includes One-on-One Instruction With the Experts
7:30 am – 8:30 am

Breakfast

8:30 am – 11:00 am

Cadaver Lab #2




In-Depth Anatomical Study and Interactive Discussion of the

Lower Face and Neck

With Integrated Live Injection Demonstrations

11:00 am – 12:00 pm

How to Recognize and Manage Complications and Recommendations for Safer Injection Techniques

12:00 pm – 1:00 pm

Lunch

1:00 pm – 2:00 pm

Elective #2

2.00 pm – 5:00 pm

Parallel Session #2 – Hands-on Workshops
Includes One-on-One Instruction With the Experts
Morning Anatomy Laboratory (Saturday and Sunday)
During the morning session, faculty will guide you through expert prosections that exquisitely demonstrate structural changes associated with aging as well as clinically relevant anatomy to help you improve injection technique and minimize complications. These sessions will be augmented by live injection demonstrations to provide clinical context.
Electives (2 sessions)
Choice of two of the following elective workshops:
Practical, consistent, high-quality photography for the aesthetic clinician:
A hands-on skills session with your mobile device

Skin Care: What it means for Your Patient and Your Practice

Beyond Neuromodulators and Dermal Fillers: "Currently Playing and Coming Attractions"

Sharpening your Patient Assessment Skills:
Essential for Optimal Outcomes and Key to a Successful Practice
Afternoon Hands-On Workshops (Saturday and Sunday)
One Intermediate Hands-On Workshop on Saturday and several specialty-focus workshops on Sunday from which to choose.
INTERMEDIATE HANDS-ON WORKSHOP
1-3 years' experience
Provides practical instruction on nonsurgical facial rejuvenation approaches in the upper and lower face along with expert mentoring on improving injection techniques. This course specializes in the use of neurotoxins and HA fillers.
SPECIALTY- FOCUS WORKSHOPS:
Intro to Cannula Technique
An innovative addition to the aesthetic injector's toolbox, these blunt tip microcannulas are designed to provide excellent results with less bruising, swelling, pain and other more serious complications (such as ischemia and possible necrosis) than conventional needles. They are quite effective and safe for dermal filler placement over a large area from a single entry point, resulting in greater patient satisfaction. A variety of different microcannulas will be provided for your use during the workshop. However, please remember to bring your dermal fillers and other supplies with you to the workshop.
Male Facial Aesthetics and Rejuvenation
In recent years, the number of men seeking aesthetic procedures has been steadily growing. There are many possible reasons to explain the increased demand - including a desire to achieve a more youthful appearance, to elevate self-esteem, as well as the need to compete in today's work force - and the trend is likely to continue. This workshop will focus exclusively on the aging male face and address important differences between the genders - both anatomic and aesthetic. This course will include the use of neuromodulators and HA-based fillers to rejuvenate the male face.
Lips and Perioral Area

Provides practical instruction on refining injection techniques in the lips and perioral area.
Please note:
Participants must have passed the online prerequisite CME Activity
"Anatomical Context of Facial Aesthetics"
in order to participate in this workshop.

---
Learning Objectives:
At the conclusion of the program, participants will be better able to:
Interpret principles of facial anatomy and physiology, including gender- and ethnic-relevant differences and the effects of aging, in order to assess the need for nonsurgical facial rejuvenation
Perform comprehensive and individualized patient assessment and manage expectations – in the context of relevant cultural and gender aesthetic considerations − in order to improve patient satisfaction
Interpret areas of muscle activity and facial volume deficits as they contribute to aesthetic appearance, in order to properly target injection sites
Demonstrate injection techniques for nonsurgical facial rejuvenation, in order to assure the most beneficial product placement
Improve injection skills, in order to optimize patient outcomes
Incorporate strategies for nonsurgical facial rejuvenation in younger patients, in order to optimize the quality of outcomes over time
Recognize the normal and atypical anatomical positions of critical vascular and neurologic structures within the face, in order to assure patient safety and avoid/minimize treatment complications
---
Hands-On Injection Training Workshop Requirements:
Attendees will have the option to participate or observe during the hands-on training. If you are planning to participate, you must provide the following on-site:
One model per hands-on workshop (Please ask your model to arrive at 2:00 PM)
A valid medical license (for the state in which the program takes place)
A copy of your credentials documenting your current academic status as a resident or fellow.
PLEASE NOTE: If you do not provide us with these Mandatory Documents, you will not be able to participate in the workshop.